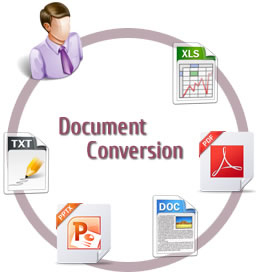 D
ata conversion is a necessity in this age, as information is vital for any organization. For an organization to function effectively data needs to be easily accessible. Usually the data is stored in the form of paper over the years which is very tedious to find necessary data at time you need it.
We offer broad range of data conversion services. Some of them are as follows:
PDF to Word Document/Excel Spreadsheet conversion

Paper to PDF

Image to Doc/Excel

HTML conversion

XML conversion

Ebook conversion/creation

Hard Copy to Soft Copy Conversion
At Pansoft Technologies, we have the experience in conversion of large volumes of content from any source like newspapers, books, journals or from print, electronic images etc.
Affordable Data Processing Services
Data is one of the most important resources for any business. The data you have may not necessarily in the format you need. And your business may depend on data from various sources that cannot provide it in a standard, usable format. For these and similar cases, we provide Data Processing and Data Conversion services and jobs that offer a variety of solutions to get data from one format into another.